What have you

worked on?
I worked on allows you to build a portfolio of the things you've made to share with the world.
A better way to share your experience
People don't want to know where you went to school or worked anymore, they want to know what you made!
Easy to build portfolio
Adding just a few details you can quickly add projects to your portfolio.
Work and side projects

Working a day job and/or hustling in your spare time, you're doing great work. Add any and all the things you make to your portfolio.

Outcome

Success or failure, everything you make helps you grow and learn, but it's important to share the outcome of the project.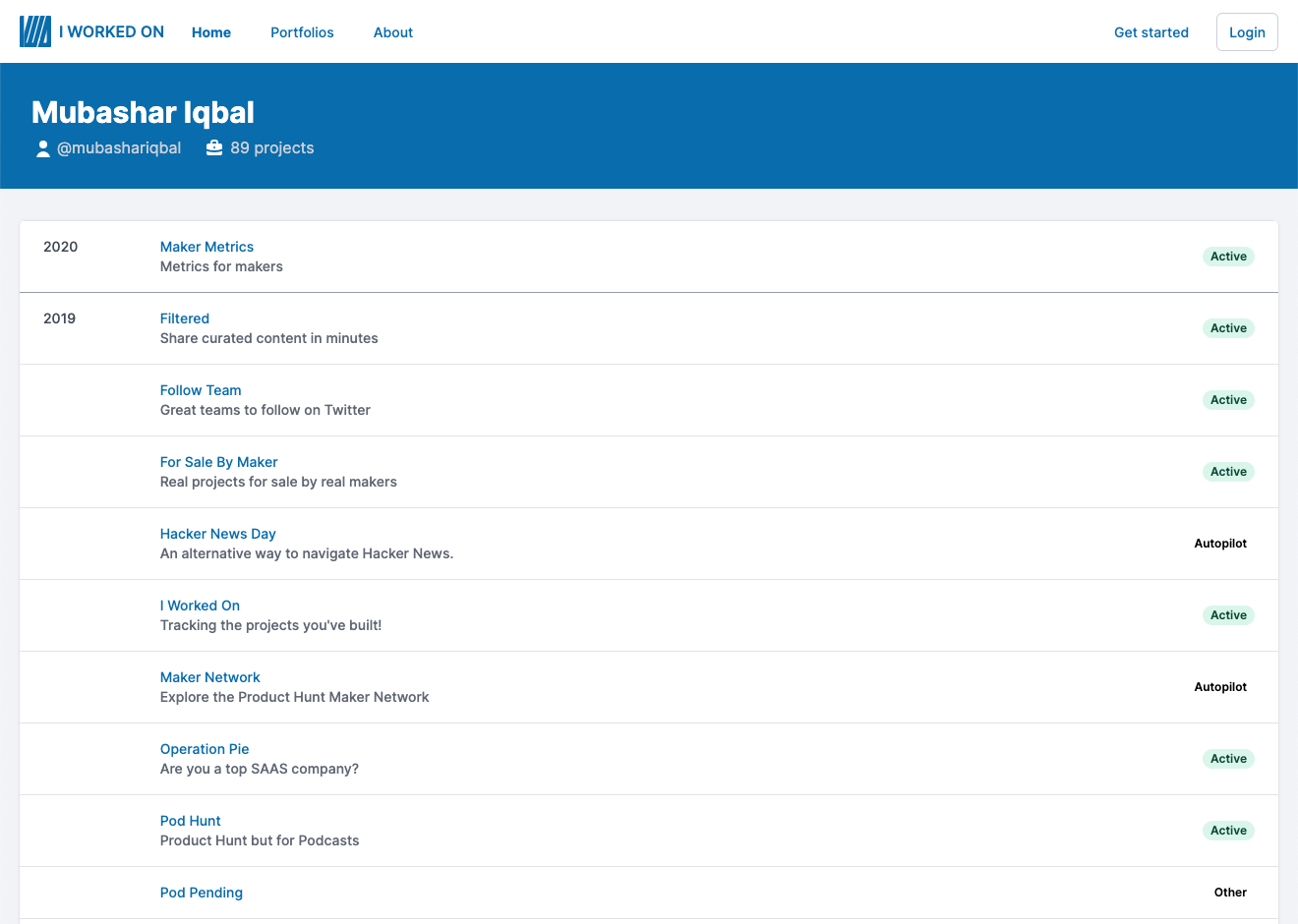 People often ask me about all the projects I've built and their current status. In typical Maker fashion, I built I worked on to provide an easy way to build a portfolio of my work.
Ready to get started?
Create a portfolio for free!